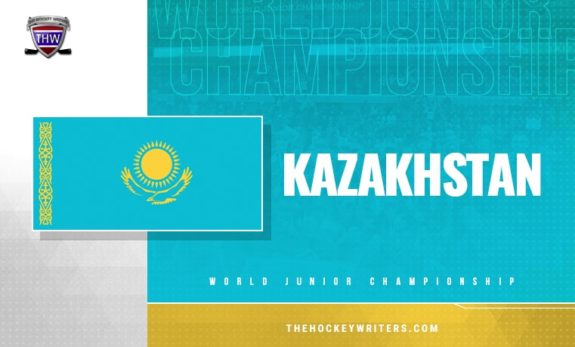 Team Kazakhstan is primed for their first consecutive top division appearance in the World Juniors since 2009. Their roster is now finalized, and the question becomes whether or not it is good enough for a "three-peat" and an avoidance of relegation once more.
While upsets are known to happen in this tournament – and if there was ever a "Cinderella" team it would be this one – but do not expect Kazakhstan to come close to a medal in Ostrava and Třinec. Figure them to be more of a spoiler, and one that can be a thorn in the sides for any number of the powerhouse squads.
One thing that Kazakhstan definitely has working in their favor is team chemistry. Of the 23 players on their roster, 16 of them are teammates on Snezhnye Barsy Astana (nicknamed "Snow Leopards" in English) in the молодежная хоккейная лига (MHL), Russia's Junior Hockey League. Kazakhstan's head coach Sergei Starygin is also the head coach for the "Snow Leopards", so he knows his players quite well.
Kazakhstan is nestled in Group A for 2020, alongside Finland, Sweden, Slovakia and Switzerland. They may even have a good fighting chance out of the gates, as their first two games in Třinec are against the Swiss and the Slovakians. Starygin – who has assumed this role before for five other IIHF U20 tournaments since the early 2000s – will need to work some magic just the same.
THW breaks down how Kazakhstan's roster has been put together.
Goaltending
Vladislav Nurek (Altai Ust-Kamenogorsk), Roman Kalmykov (Snezhnye Barsy Astana), Maxim Pavlenko (Snezhnye Barsy Astana).
Anticipate that Vladislav Nurek will have the starting role in net. He is the only goalie from last year's team that is making a return. Nurek made two appearances in British Columbia. Nurek would stop 33 of 36 shots against the USA after coming in as relief. He would be given a rougher go against Slovakia who put five past him in an 11-2 loss. At 6-foot and 160 pounds, Nurek's size isn't anything spectacular but his WJC experience makes him an important asset for his country.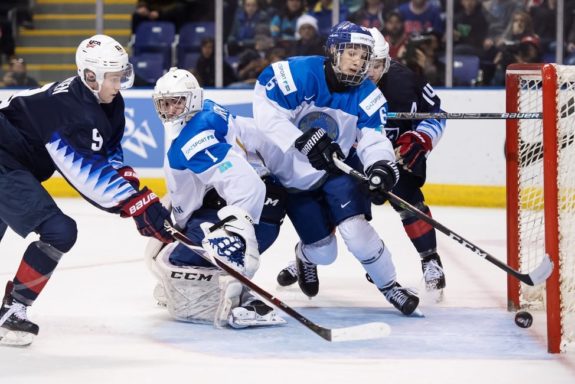 Roman Kalmykov will likely serve as Nurek's backup, but may see some starting action as well. The 5-foot-9, 180-pound 18-year-old was Kazakhstan's starting goalie for the 2019 U18 Division I-A tournament in Grenoble, France. He backstopped the Kazkahs to the silver medal, and posted the best goals-against average (1.63) and best save percentage (.929) of any goalie at the tournament.
At 17 …read more
Source:: The Hockey Writers
(Visited 1 times, 1 visits today)